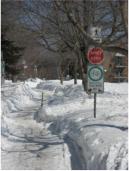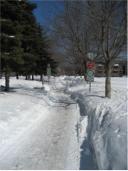 Westmount Quebec Bike Path
Westmount has two bicycle paths:
East-west bicycle path on De Maisonneuve
Boulevard, including a section through the
south portion of Westmount Park. It links with
bicycle paths in Montreal at the eastern and
western limits of the City.
North-south bicycle path on Lansdowne Ave.
and Glen Road links De Maisonneuve
Boulevard to De Courcelle Street in Montreal,
continuing to the Lachine canal bicycle path.
Map Your Westmount Bike Path Route
History of the Westmount Bike Path
This is the story of the saving of a turn-of-the-
century residential area, west of downtown
Montreal, along, and on both sides of, a street
once called Western Avenue ...
History of the Westmount Bike Path
People Involved In The Greening of de
Maisonneuve
Participate
We are always looking to update this
website with photographs, history, or
personal memories of life in Westmount
Park in the early days and now.
Sign Our Memory Book
Upload Westmount Bike Path Photos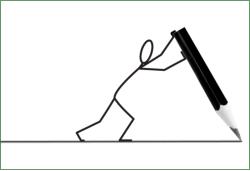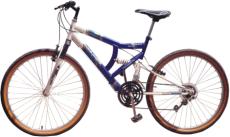 Westmount Bike Path: Now and In The Beginning







Westmount Quebec Bike Path Information
If you are looking for information on the Westmount Bicycle Path then you are in the right place! You can map your cycling route, read
about the history of the Westmount Bike Path, contribute your stories, upload your own memories and photos of Westmount before and
after de Maisonneuve was closed between Melville Avenue and Academy Road.


© Copyright All Rights Reserved Helene Udy
Monica's Website Design